Melvin Davis Detroit Diamond
Posted on
Still plenty of sparkle in this Detroit diamond
"I PLAY more than 200 gigs a year and I never get nervous – unless I'm performing with my dad."
The words of Bryan Davis after being summoned up on stage by the tall striking figure in a white suit who's had the audience enthralled with his performance so far. "Those are some big shoes to fill," continues Bryan, gesturing to the other artist. When the 'other artist' (your dad) is Detroit soul legend Melvin Davis, it's not difficult to understand his predicament.
Melvin has been in the UK for a short series of gigs, treating fans to a feast of his music, songs either recorded or written by him during a remarkable career that is now into its sixth decade.
It's not the first time he's been over here, but this time he's been accompanied on stage some of the time by Bryan who back home has a career in hip-hop and rap.
They've already released a record together, one of Melvin's classics I Need My Baby, more famously performed by Jackie Beavers of course.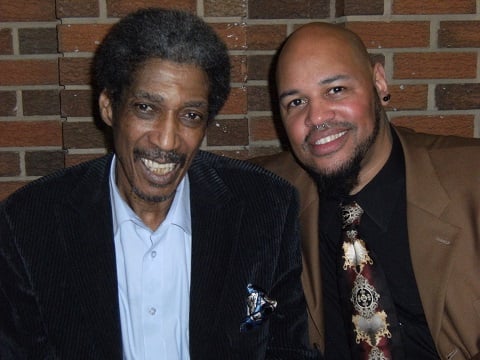 An unlikely pairing it may seem. When you talk to Melvin, however, you realise it just typifies his knack of re-invention, the knack that enabled his development as prolific songwriter, musician and singer in the sixties and seventies.
"Bryan and I have had parallel journeys through our music and it's brought us closer together," said Melvin talking after the Bournemouth leg of his tour. For him, singing came later, after the writing. Bryan's roots are in rap, but now he too is finding his singing voice.
"His singing's getting better," said Melvin. "I haven't pushed him but of course he's always been exposed to the music. I was doing a CD and asked him to record some rap for it. It was only then I realised just how talented he was. There was a depth to what he was saying.
"It's a blessing so I encourage it. I love all my kids but with Bryan there's that special connection. My little boy turned out to be my best friend."
Back in Detroit Bryan's band, Critical Bill, has been established for ten years and has six CDs to its name.
"Everything has its progression, but it's always about the music," said Bryan. "I've always been hesitant about singing but I just had that love for music and wanted to grow into it."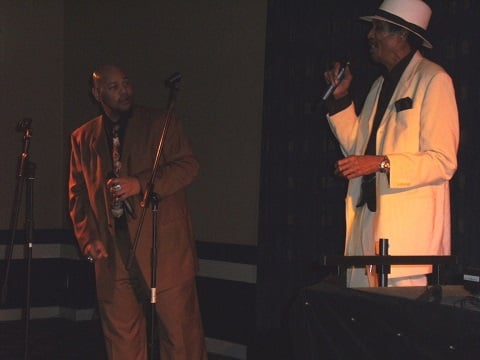 It is early days for the father and son collaboration. The joint recording of I Need My Baby was the idea of Rob Wigley, who, not for the first time, organised Melvin's visit. There is also talk of Melvin and Bryan putting a show together, in the words of Melvin 'a unification of the genres.'
"It could involve some of Bryan's friends and some of my friends, soul legends – where it comes from and where it's going," he said. "If we could bring it over to England eventually that would be wonderful."
Like many of the black American artists of his era, Melvin basks in the glow of appreciation he finds here and in other European countries.
"The songs you know so well, I had never done them on stage back home. I was never asked to. No one was interested. They weren't hits. Every time I come over here, I love the energy and enthusiasm you guys put into the music."
Then he gets really philosophical: "In America they don't understand that everything's connected to everything that's gone before. You appreciate the history of the music just like you keep the building that's 1,000 years old. In the States, they just knock it down and build a new one."
Back home, though, he notes that younger people have started to sit up and take notice. "My show's now winning acclaim in Detroit," he said. "I tell the kids, this is your legacy."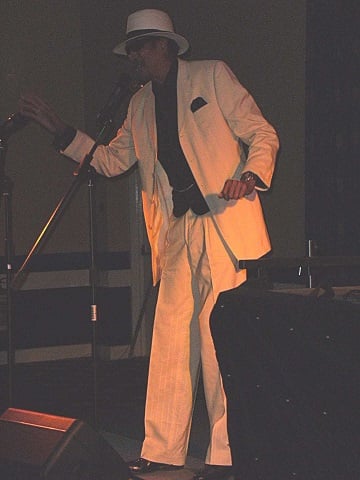 Yet this is a 70-year-old with an eye very much on the future. Later this year he is due in Canada to record a new album. The project was put on hold when his mother was taken ill, but now he says he is perfecting the material. "It's some of the best stuff I've done."
He has also started work on a book about his life with writer, historian and good friend Michael Hurtt. They won't be short of material. Melvin rubbed shoulders with many of the greats through a golden age – J J Barnes, Steve Mancha, Darryl Banks to name but a few.
Highlights of a biography might include:
l Forming a band the Jaywalkers with then Motown star of the future David Ruffin;
l His long friendship and working relationship with Johnnie Mae Matthews;
l His spell as drummer with Smokey Robinson and the Miracles – before he learned to read music;
l His fascination with Jackie Wilson who he still cites as his favourite male artist.
Of course there have been some experiences Melvin might rather forget in an industry quick to exploit.
For instance, the case of Edward Hamilton's I'm Gonna Love You. Melvin wrote and produced it, but he didn't always get full credit on the record label. On Carrie he's named as producer, on Mary Jane it goes to L Beatty.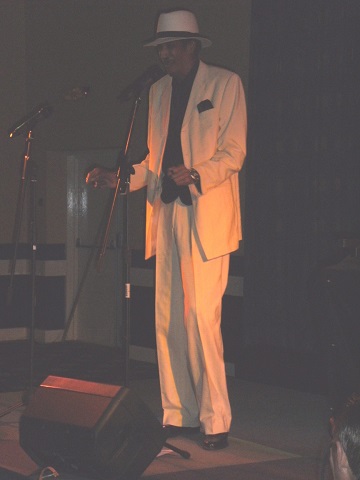 "They didn't want to pay me or give me the credit. It doesn't make me feel good.
Of course I said 'you welshed on your agreement,' but I moved on. I didn't want to fill myself with bitterness and anger."
For aficionados of the music, it's difficult to understand how artists who made such a contribution were never properly recognised, financially or otherwise. But there is always reward for them in the UK, as Melvin happily acknowledges.
"You guys are the keepers of the music. That's why I call you my soul angels."
Angels' delight
Some of Melvin's music performed for his fans during this tour:
Chains of Love, I'm The One Who Loves You, Find a Quiet Place, Wedding Bells, Double or Nothing, Somethings, I'm Gonna Love You, I Need My Baby, Nothing Too Good, I Must Love You.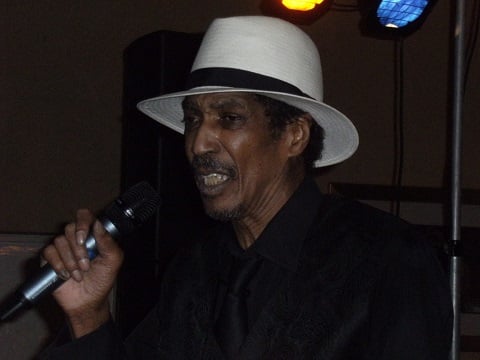 Ten things you might not know about Melvin…
l Born in Georgia, August 29, 1942
l Middle name Lincoln
l Joined the navy as a teenager but couldn't swim
l Didn't take a day job until his 40s when he began work for the post office
l Most like to meet… Eric Clapton
l Favourite female artist Etta James
l Has his own record label, Rock Mill
l Likes to keep fit by running
l He enjoys boating with his brother
l …but music is 24/7. "There's always something going round in my head."